19.02.2015г.
OnFebruary 19, 2015  Kasim- Zhomart Tokayev,  Repulic of Kazazakhstan Senate speaker announced an Address to the Head of the State  to uphold  Kazakhstan Folk Assembly early presidential elections'  initiative
 on the Parliament Upper Chamber plenary meeting, . "Dear Nursultan Abishevich, KR Parlament Senate fully upholds Kazakhstan Folk Assembly early presidential elections initiative, announced on February, 14-th, 2015.
"The time demanded initiative has found a powerful  national  back up and a positive resonance in   Kazakhstan society. It is necessary to provide  a domestic political stabili
ty,  to create  favorable  conditions for Your  " Kazakhstan -2050" long run strategy and "Mangilik El" concept and  "Nurly Zhol" program successful realization to enter into the highly developed countries of the world  under the  condition of international tension, crises and conflicts and  strengthening  of a global economic crises",- Tokayev read.
"Under Your vise and strong leadership Kazakhstan people had been overcoming our countries construction and development difficulties with honor and dignity.
You have created a country with a successful marked developed economy, competent attitude in international world.
"And that's why Kazakhstan people connect all nowadays achievements, that is a stable economic growth,  a democracy, an interethnic consensus and a social wealth with your name", Parliament speaker marked." We are" as the Parliament Senate deputes  are expressing confidence that early presidential elections will help to strengthen a piece, a unity and  a consensus in our society.  We ask You, dear Nursultan Abishevich to uphold  Kazakhstan Folk Assembly early presidential elections' initiative",- Kasimzhomart Tokayev ended.
Nowadays one of the permanent conditions of President's successful course implementation is going to be stable, said in the Address. Now Kazakhstan is at the new stage of its development and it' necessary to conduct the outlined reforms.
It is necessary to give President Nursultan Nazarbayev a national vote of confidence is said in  Kazakhstan Folk Assembly(KFA)address. On F
ebruary 14 all KFA session delegates  voted unanimously for early president's elections . "Nur Otan " power party supported the initiative on Monday. On February 16, Kasymzhomart Tokayev, Senate chairman proposed to introduce the initiative on the scheduled Senate session agenda  held on February, 19-th," said in the information. Power Party made an announcement on support of pre-term President elections.  Baurzhan Baibek, the first "Nur Otan" party chairman sub-chief announced on Central Communication briefing. "Dariga Nazarbayeva, Mazhiylis Chairman sub chief and "Nur Otan" party faction leader also addressed to all Kazakhstan people to support the initiative. The faction is one  of the main party resourses" , party press-service informs. " Helding the president elections is a very important decision, meeting the State and people's interests. It will unite the creative Kazakhstan folk energy for
reaching the main target in wealth and Kazakhstan prosperity . Today it is very important to strengthen a unity, a consensus and  a stability and to consolidate a state, a society and all citizens efforts around our leader as never before.   It's our historic opportunity to become stronger and more united, implementing a long run "Strategy Kazakhstan 2050" and "Mangylyk El" achievement", Dariga Nazarbayeva said. As to other candidates, the Kazakhstan People's Communist Party is ready to nominate their own candidate, but don't name any candidates . Social democratic party is not in a hurry with the initiative. Only Mels Eleusisov, "Tabigat " ecology movement leader expressed  his eagerness to compete with the president Nursultan Nazarbayev.
The last president elections were also pre-term. They were held on April, 3-d, 2011. President Nazarbayev, Zhambyl Akhmetov, Kazakhstan People Communist Party secretary, Gainiy Kasymov, Parlament Senate depute and Mels Eleusizov, "Tabigat " Ecology organization leader were registed as president candidates. Nazarbayev got 95,5 % of electorate votes. "There is no political alternative to Nazarbayev in Kazakhstan.
17.02.2015 "Nowadays operating Kazakhstan president Nursultan Nazarbayev will get 95-97% of votes on early state head elections. And the election is planned to be held on April, 25-th, according to Daniar Ashimbayev, Kazakhstan political scientist", – interfax  informs. "There is no poli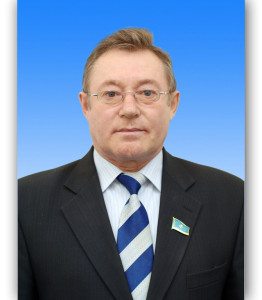 tical alternative to Nazarbayev in Kazakhstan. The election will look  like a referendum to show a trust of the chosen foreign, domestic,  economic and social models.  I think that the active President will get no less than 95-97 % of the votes!,- Ashimbayev said. "The elections may be held on April, 25-th, he thinks. "I think that a week will be spend on necessary "ritual dances": " first everybody will refuse the elections, than will go to support it.  According to the constitution the period that is from the day of announcement  to the day of election is two weeks. The election will be held on April, 2The early presidential elections were proposed by Anatoliy Bashmakov, Kazakhstan Folk Assembly sub chief: " In 2016 we are going to have two electorate campaigns; Parliament deputes elections and presidential elections" are naturally in cross with the law,  besides in 2016 will be a peak of world economic and financial crises", Bashmakov marked. Nursultan Nazarbayev is a first and continuous Kazakhstan president. He has been ruling Kazakhstan since 1989.  95%  of Kazakhstan citizens voted for Nazarbaeyev in 2011.   Kazakhstan President can be elected for his office unlimited times. 5-th, to my opinion", – the political scientist said.